We are YOUR partner worldwide!
---
THE MAGNETIC BLACK-STAR®:
STENT REMOVAL IN ITS EASIEST WAY
---
    FAST         PAIN REDUCED         EFFECTIVE         COST-EFFICIENT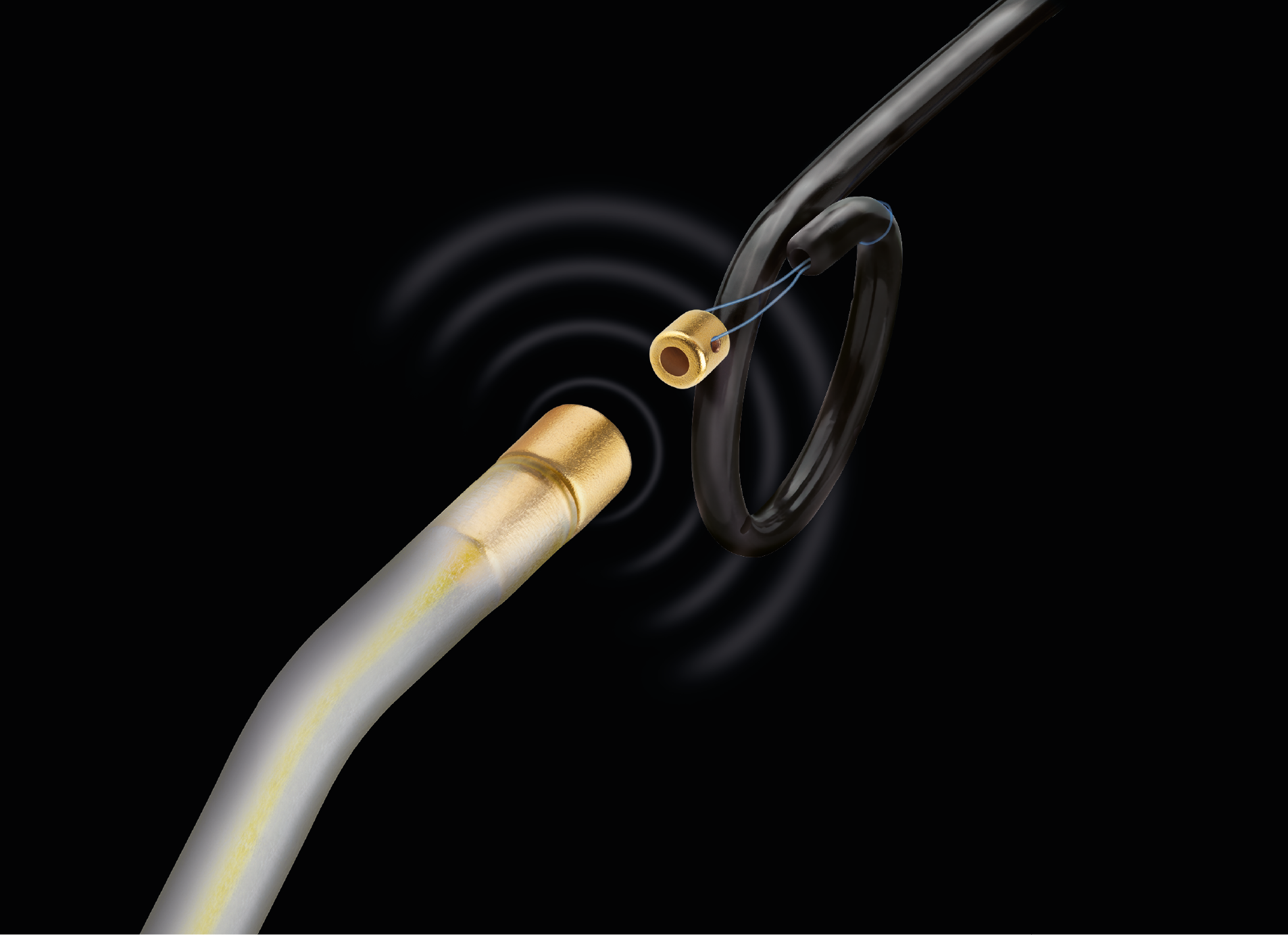 The Revolution of Ureteral Stent Removal!
Our various magnets:
Biocompatible, thread-anchored magnet at the pigtail-end on the bladder side.
Magnet sizes:
The magnet size is selected after choosing the insertion technique and evaluating the patient's anatomical conditions.
Magnet Size XS: 4,8 FR | 3,5 mm Magnet-Length
Magnet Size S: 7 FR | 3,5 mm Magnet-Length
Magnet Size L: 9 FR | 4,5 mm Magnet-Length
The Advantages in the Removal of the Magnetic Black-Star®
Benefits for patients:
Easy and fast removal1,2
No second anesthesia required
Improved patient compliance2
Less pain compared to cystoscopy4
Benefits for institutions & users:
Free operating room capacity since no new anesthesia is necessary2
Quick and easy removal e.g. by the nursing staff1,3
Saving resources – cost and time efficiency2
No instrument preparation necessary
1 Blasl F. et al: Patientenkomfort und Kosteneffektivität durch neuen, magnetisch-entfernbaren DJ-Katheter. Katharinenhospital, Klinikum Stuttgart (2016) ; 2 Rassweiler et al: Ureteral stent removal without cystoskopy. Department of Urology, University Medical Center Mannheim (2015) ; 3 O'Connell L. et al: Magnetic Stent Removal in a Nurse-Led Clinic – A Nine Month Experience. James Connolly Memorial Hospital Blanchardstown, Dublin  4  Klingler et al: Evaluation of pain perception associated with use  of the magnetic-end ureteric double J-stent for short-term ureteric stenting. Springer Nature 2017
---
Would you like to learn more about the advantages of the Magnetic Black-Star®?
Please contact our Customer Service directly.
---
The study to the Magnetic Black-Star®
Ureteral stents for children
A study by the renowned urologist Dr. Thomas Blanc shows the clinical benefits of Magnetic Black-Star®.
Why is stent removal an increased risk when performed in children?
In addition to stent placement, stent removal in children poses challenges for urologists. In this case, the stent must be removed under general anesthesia by cystoscopy. This is time-consuming and costly. For children, the repeated surgical experience is emotionally stressful and the repeated general anesthesia carries the neurotoxicity risks described in the technical literature.
The solution? – The Magnetic Black-Star®
"Our study shows that the concept of a magnetic ureteral stent in children is successful and offers great advantages for patients, families and medical institutions".
Would you like to learn more about the study? Read the most important study results!