UROBITE
SINGLE-USE FORCEPS
Our disposable UROBITE forceps in reusable quality combines the design of alligator mouth and rat tooth. UROBITE for the safe removal of stents and foreign bodies is distinguished by their ease of use, functionality and efficiency.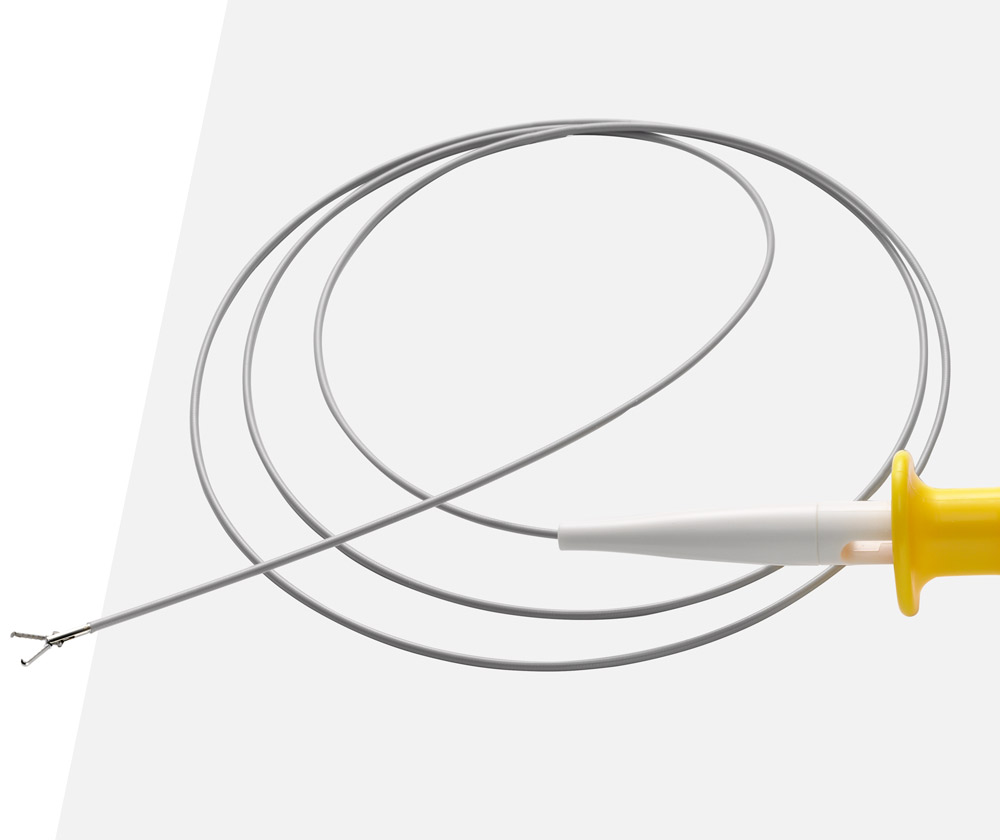 No compromise on stent removal
The UROBITE single-use forceps expands our range of high quality endourology medical devices. We value usability. That means: When removing ureteral splints or foreign bodies, the surgeon always works with a new, guaranteed sterile instrument, whose features can support the procedure optimally.
Decide on our cost-effective UROBITE forceps and reduce time requirement, costs and risks of reprocessing without having to concern about decreasing material quality.
Practical disposable instrument that saves on pre-treatment, sterilisation and validation costs
Ergonomic grip for comfort and control during the procedure
Two five-toothed rows and rat tooth for reliable gripping
Highly flexible tube for protecting the endoscope
Compatible with all popular cystoscopes
Minimize the risk of cross contamination
We have compiled all information in a compact PDF for you. There you will not only find product variants and details, but also summarize all advantages of the forcep.